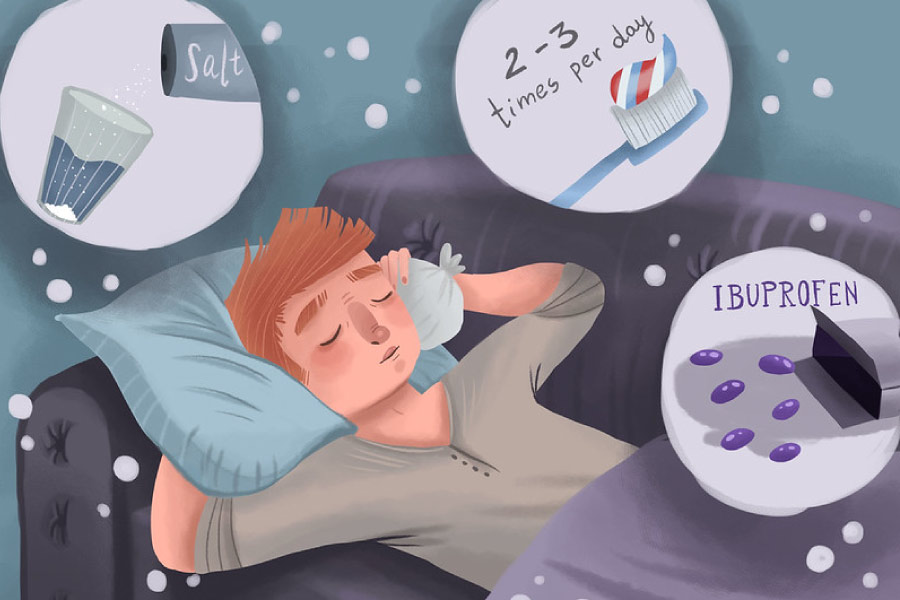 Dental implants are one of the most natural-looking, long lasting tooth replacement options — and we offer them right here at 380 Smiles! In this blog post, we'll not only cover the dental implant procedure, but the post-op care process as you recover from implant surgery.
What Is a Dental Implant?
A dental implant is a replacement tooth composed of two parts. The first is a titanium post that functions as the replacement tooth root. The second is a restoration that is affixed to the top of the titanium post. Dental implants can replace one or more missing teeth, making them a flexible tooth replacement option no matter your individual circumstances.
Procedure for Dental Implants
During your consultation, you and Dr. Patel will determine if dental implants are the right option for you. They will take impressions of your teeth to create your tooth restoration. On your next appointment the titanium rod will be surgically placed in your gums. Over the next few months, the rod will fuse to your jaw bone to create a firm root for your replacement tooth.
Tooth Restorations & Dental Implants
Dental implants are very versatile. They can be finished off with crowns, bridges, or dentures, depending on your situation. During your later appointment, Dr. Patel will insert your replacement tooth or teeth to complete your dental implant process! The entire process can take upwards to a year depending on how many teeth you're replacing and where they're located.
Dental Implant Surgery Post-Op Care
Our team will provide you with thorough aftercare instructions to help you properly care for your new dental implants. Some important post-op tips to keep in mind are:
If your cheeks feel sore or swollen, ice your cheeks to help alleviate any of the pain or pressure.
Rinse your mouth with warm salt water a couple times a day to help prevent infection.
Do not drink any liquids with a straw.
Avoid smoking or using tobacco products.
How to Care for Your Dental Implants
After a couple weeks, you should be able to clean your implants just as you would natural teeth. You can brush and floss around them without having to introduce any new steps to your regular oral healthcare routine. Implants can last up to 25 years, but it's important to still schedule regular dental visits to ensure your implants are in good shape and that your jaws and gums are healthy and strong.
Affordable Dental Implants in Prosper, TX
If you are interested in dental implants, please give us a call or schedule an appointment online! During your consultation with us, we will review your financing options so we can create a solution that fits your needs and budget. We look forward to seeing you!