Gentle


Kids' Dentistry


in Prosper, TX!
---
Choosing a dentist for your child is a big important decision. There are many factors to consider when picking a dental home for your child: the office environment, level of care, team's experience, and treatment philosophies. We believe that 380 Smiles Dental will exceed your family's expectations. Our mission is to show kids firsthand just how fun and rewarding dental visits can be!
Questions? Please get in touch with our office!
Contact Us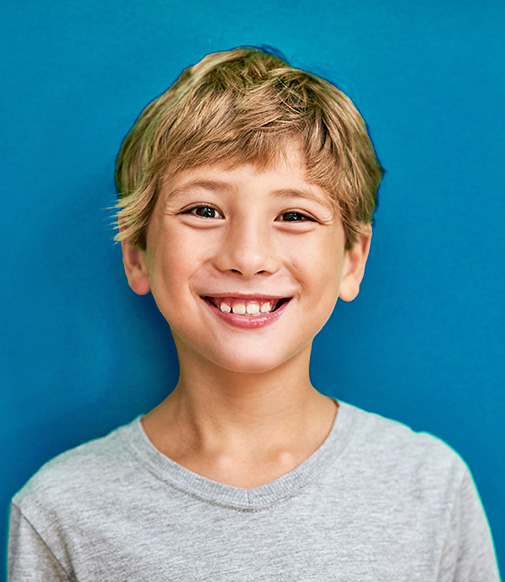 A Welcoming Dental Home

For Your Child

According to the American Academy of Pediatric Dentistry, children should have their first dental appointment when their first tooth comes in or by their first birthday. Finding a dental home early on is a crucial part of your child's oral health and tooth development. Our team can set a benchmark for your child's health and help you navigate at-home oral hygiene routines when the time is right. We aim to be your go-to resource and help you and your little one along the way!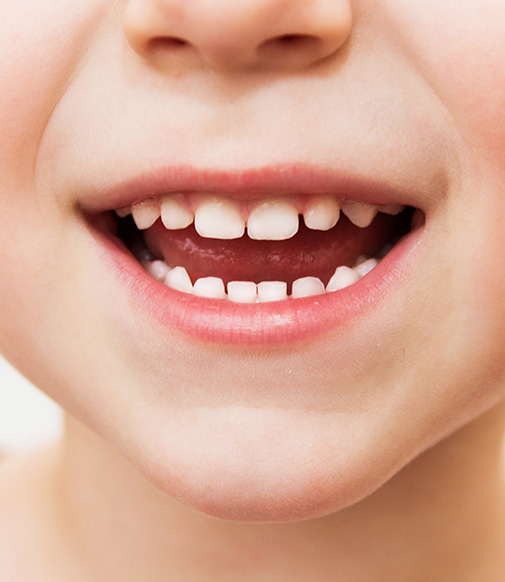 Services
for the Smaller Smiles
Dental Sealants
Space Maintainers
Fluoride Treatments
Fluoride-Releasing, Tooth-Colored Fillings
Baby Tooth Crowns
Pulpotomies
Brushing & Flossing Tips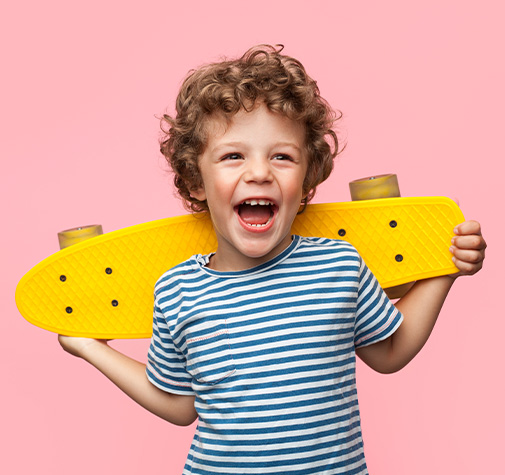 The

Kids' zone

We want children to feel comfortable and entertained at our office. Our kids' zone gives them the opportunity to get their wiggles out before their appointment begins and ease any fears they may have.
Interactive Play Area
Toys, Books & Games
Ceiling TVs with Netflix
Prizes After Appointments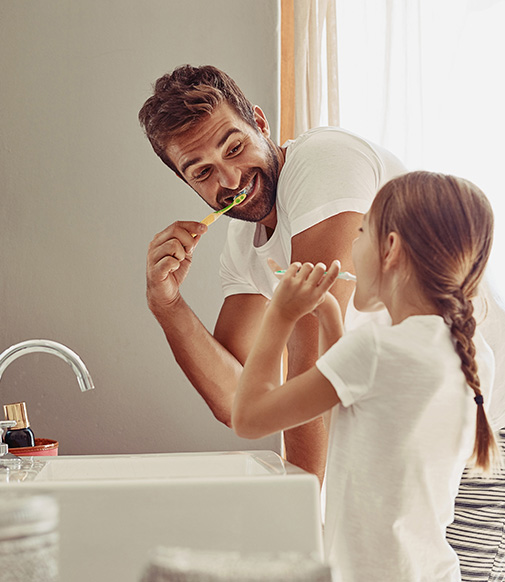 At-Home Hygiene
tips & Tricks
Getting your child to brush their teeth and floss can be a tall feat! Some of our favorite tips are:
Brush Your Teeth with Them


Kids often mimic their parents. If they see you brushing your teeth, they will be more likely to want to do it and can copy your technique.

Turn it Into a Game


Brushing and flossing don't have to feel like a chore! Try having a toothbrush dance party or create a game where your child is guarding their teeth against "sugar monsters" and needs to brush and floss to protect them.

Reward for Consistency


It can be difficult getting kids to brush twice a day, every day. Try using a sticker system on a calendar to motivate them.