Modern


Restorative Dentistry


in Prosper, TX!
---
Sometimes our teeth need a little extra care and attention. Whether you're faced with a dental injury, tooth decay, or tooth loss, our experienced team can help design a truly customized treatment plan that fits your dental health needs, lifestyle, and budget. Our goal is to turn back the clock on your smile and help you enjoy a healthy, functioning, aesthetic smile once more.
Contact Us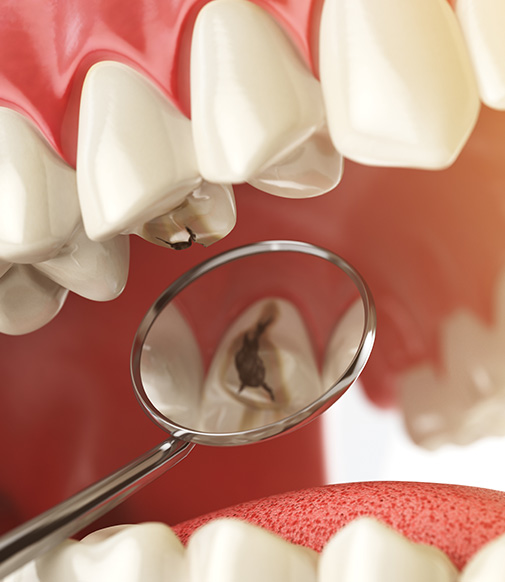 Tooth-Colored

Fillings

Cavities are caused by tooth decay as it wears away at the tooth's structure. With tooth-colored, composite resin fillings, our team can patch up any cavities and reshape the tooth to ensure that it looks great and is properly protected. Composite resin fillings blend in seamlessly with the natural shade of your teeth so that no one will know they're there. They also release fluoride which helps fight off future decay and strengthens the tooth's enamel.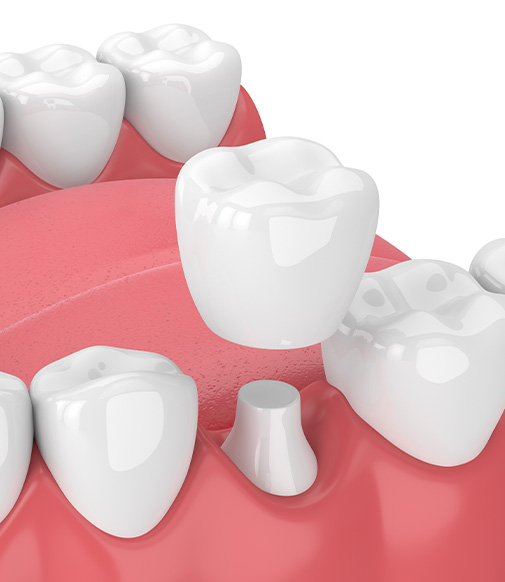 Dental
crowns
Crowns function essentially as an entire replacement tooth. They are natural-looking, tooth-shaped, ceramic or porcelain caps that completely cover an existing tooth. They can correct a variety of dental issues, such as:
Replace a Missing Tooth when Paired with a Dental Implant
Restore a Misshapen or Severely Discolored Tooth
Strengthen a Cracked, Chipped, or Broken Teeth
Support a Tooth with a Large Filling or After Root Canal Therapy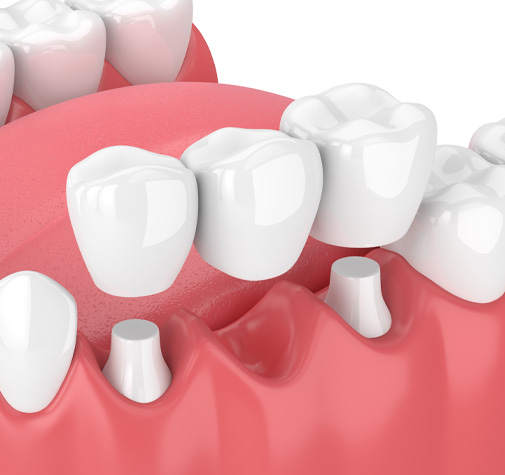 Dental

Bridges

Bridges are a prosthesis that has crowns on either end and false replacement teeth in the middle known as pontics. A dental bridge's crowns can be attached to natural teeth or dental implants depending on each patient's preferences, the health of their remaining teeth, and their jawbone's density. Bridges are often a more cost-effective way to replace missing teeth and help patients get back to speaking and eating with ease.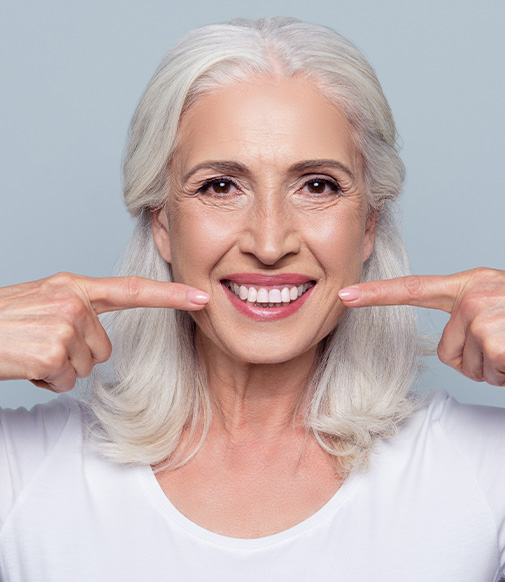 Full & Partial
Dentures
Missing a full or partial arch of teeth? We can help! Our team crafts custom-designed full and partial dentures to give you back a complete, fully functioning smile once more. Depending on your needs, we can fit you for traditional dentures that fit snugly on the gum line or work hand-in-hand with your oral surgeon to attach your dentures to dental implants. Unlike dentures of the past, we use modern tools and materials to create dentures that look good, feel great, and give you back the freedom to smile with ease.
Learn More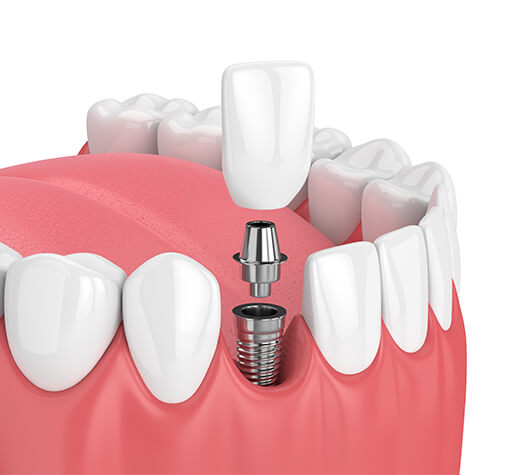 Dental
Implants
If you're looking for a more permanent solution for tooth replacement, dental implants may be the best option for you. These small, titanium posts are surgically placed into your jawbone to mimic a tooths natural root. When paired with your preferred restoration—a dental crown, bridge, or even dentures—dental implants can restore both your smile's appearance and functionality.
Learn More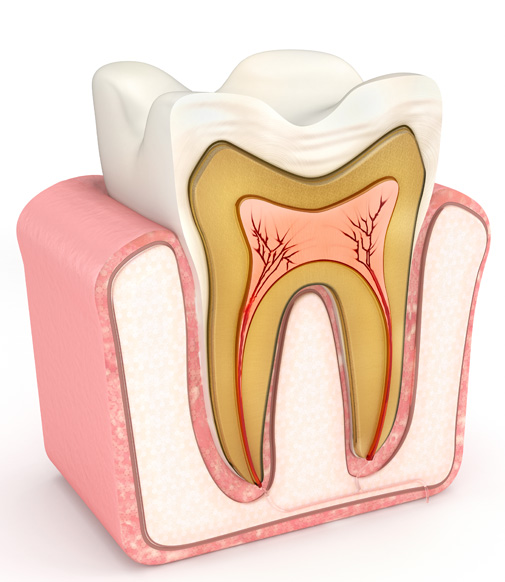 Root Canal
Therapy
When you have a severe dental injury or a tooth that's plagued with decay, root canal therapy may be the best solution for relieving tooth pain and preserving your natural tooth. With root canal therapy, we make a small entry point in the crown of the tooth to access the pulp. We'll remove the damaged portions of the pulp, disinfect the area, and use a gutta-percha material to fill in the canals where the pulp once was. Root canal therapy is a straightforward procedure that can help you regain a healthy smile.
Learn More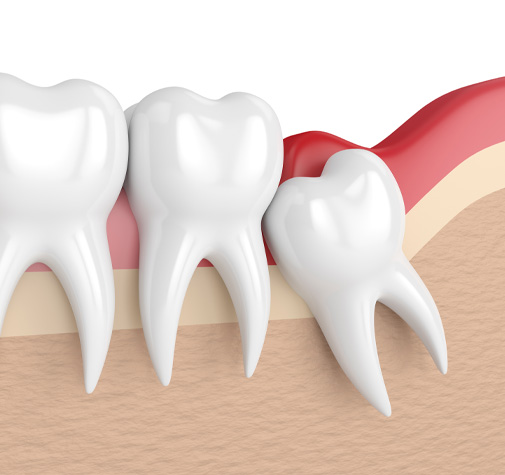 Wisdom Teeth

Removal

Wisdom teeth are the third and final set of molars that erupt sometime between the ages of 15 and 27. While some wisdom teeth come in seamlessly, many others wreak havoc on patients' oral health and extraction is necessary. Before removing your wisdom teeth, we'll take X-ray imaging of your teeth to plan out the best way to extract them. Then, we'll thoroughly numb the area around your wisdom teeth to ensure that you feel comfortable throughout. We also offer nitrous oxide sedation for patients in need. Our skilled dentist, Dr. Patel, performs gentle wisdom teeth removals.