Whether you are missing one tooth or several, our team at 380 Smiles can help you repair both your smile and your confidence! Our tooth-replacement options include dental implants and dentures, two restorative services that patients sometimes have trouble deciding between.
Not sure where to begin with your tooth-replacement journey? We invite you to keep reading, reach out to our team to ask any follow-up questions, and schedule a free consultation!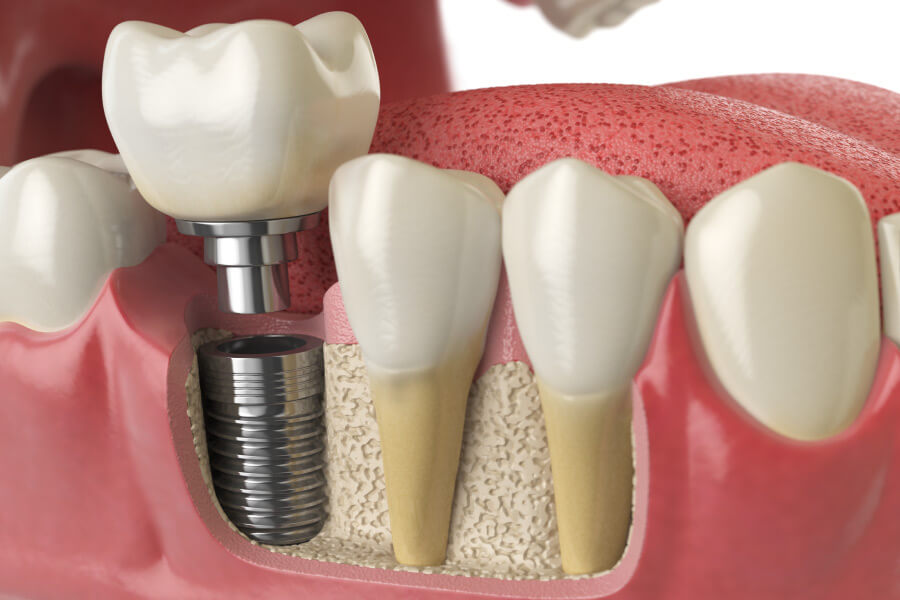 Benefits of Dental Implants
Dental implants are titanium posts that are surgically placed inside the gums, where they then fuse with the jawbone. This creates a stable base for a custom artificial tooth to attach to.
Dental implants are a long-lasting tooth replacement solution that can easily last a lifetime as long as the patient takes good care of them. They are one of the closest alternatives to natural teeth, as they cannot be removed and they are cared for like natural teeth. Patients with dental implants should simply practice good oral hygiene, visit the dentist regularly, and avoid chewing anything that they wouldn't chew with natural teeth.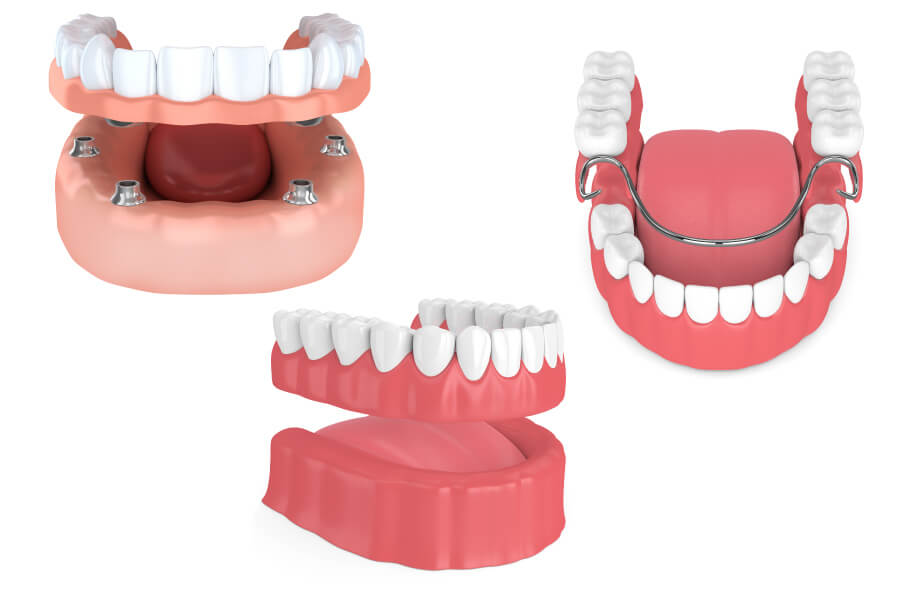 Benefits of Dentures
Typical dentures are removable dental restorations that can be used to replace a few teeth or all of the teeth. Partial dentures fill in the gaps in a patients' smile by clipping onto nearby teeth. Full dentures rest on top of the gums, and a special denture adhesive can be applied to the bottom of the denture to help it remain in place.
Removable dentures are less invasive than dental implants, and as a result, there is far less recovery time involved. In fact, if the patient doesn't have any teeth extracted, then there is no recovery time to consider at all. They are also easy to remove and clean, and they are not as much of a financial commitment as implants.
There are also implant-supported dentures that are stabilized with implants. This hybrid solution combines many of the benefits of implants and dentures.
Which Option Is Right for Me?
While both dental implants and dentures are great choices for replacing missing teeth, the dental restoration that will work best for your smile depends on your needs, preferences, and budget. Our team at 380 Smiles Dental, your Prosper dentist, would be glad to go over the advantages and disadvantages of each option with you at your consultation.
Contact 380 Smiles Dental today to schedule your free consultation!