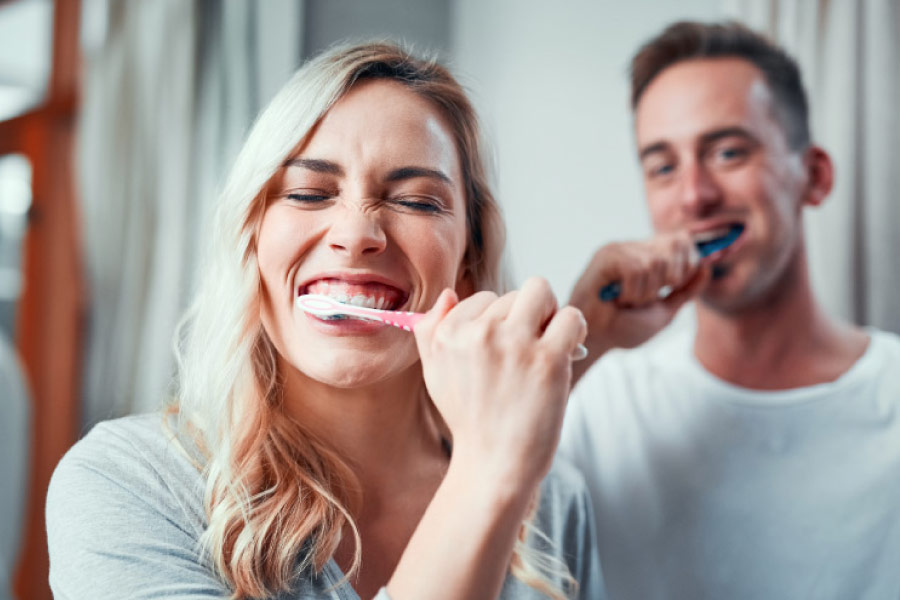 We understand that it's challenging to maintain any kind of schedule with so much upheaval. Our team at 380 Smiles Dental wants to encourage you to at least maintain a good oral hygiene routine. We know it is difficult for individuals and families to stick to good habits when they are off their regular programs. Many things have been forced to take a break during COVID-19, but unfortunately tooth decay isn't one of them.
Choose Smart When it Comes to Snacks
There's been a lot of talk about the COVID-19. We're not just talking about the virus here, but the 19 pounds everyone expects to gain by stress eating. This is not a diet blog and we are not going to shame you for eating comfort foods, indulging in some extra snacks, or not having time to monitor what your kids are eating while you are trying to work from home. Generally, the snacks that are better for your overall health are also better for your teeth. So we would like to suggest limiting the amount of unhealthy snacks in the house. Some examples of tooth-friendly snacks include fruits, vegetables, cheese, yogurt, nuts, oatmeal, hummus, and fruit smoothies. You know what you and your family will eat so make some advance preparations. Try slicing up fruit and vegetables in the evening for use the following day. Then it's easier to make a good choice when the hunger strikes. Save the sweet treats for special activities, not general snacking.
Drink Lots of Water
Staying hydrated is important for many reasons. For tooth health, staying hydrated is key because it helps increase saliva flow. Saliva contains minerals that help tooth enamel repair itself from cavity-causing bacteria. Drinking water also flushes the mouth of food particles and bacteria which staves off decay. But in times of stress, staying hydrated is even more important because stress and dehydration are interrelated. Adding more water to our system can counteract the negative effects of chronic stress on our adrenal glands and blood pressure. Dehydration can also raise cortisol levels. Cortisol is the stress hormone and we don't need any extra of that right now! So set a good example for the whole family by forgoing soda, sugary drinks, and sports drinks and drinking lots of water. Your body and your teeth will both thank you.
Remember to Brush & Floss
With our disrupted routines, sometimes it's hard to remember what day it is so how is anyone supposed to remember if they brushed their teeth? Some routines will naturally become more lax during these uncertain times but don't let dental hygiene become one of them. You may have to reorder some of your old patterns and create new habits. It's worth it though because in order to prevent tooth decay, twice daily brushing and nightly flossing needs to be a regular regimen. Taking care of your teeth and gums now will prevent bigger problems or dental emergencies later on.
Preventive Care in Prosper, TX
Nobody knows for sure what things will look like in the future but there's one thing we can predict with confidence. If you pay attention to your oral health now, your efforts will be rewarded with better reports when you are able to bring the family back for regular preventive visits at 380 Smiles. We look forward to seeing you again when we get the all-clear to open up our practice. You can be confident that extra precautions will be taken to stop the spread of disease and keep patients and team members safe.