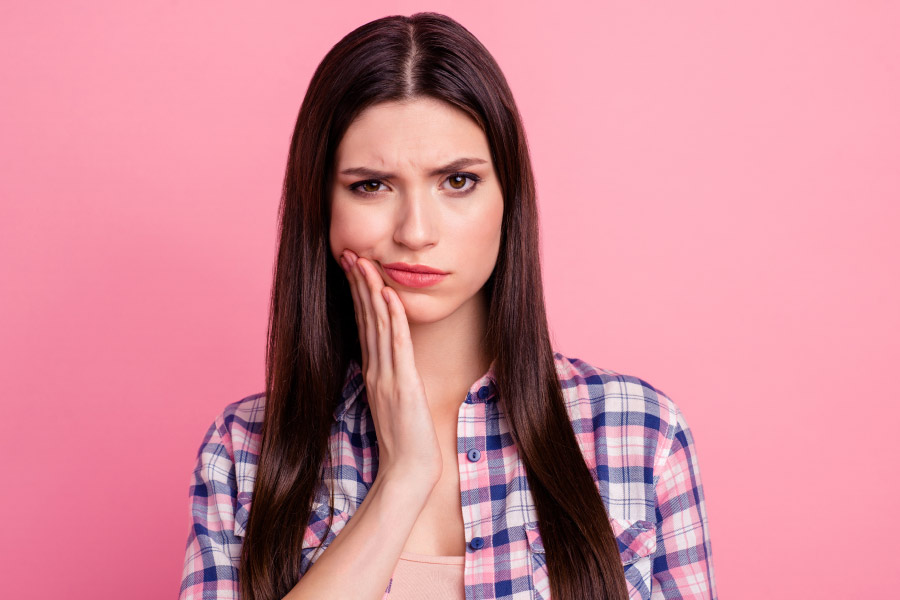 Dental emergencies can occur at the most inconvenient times, so it's best to be as prepared beforehand as possible so you know how to handle the situation. First, stay clam when you have a dental emergency. Second, call 380 Smiles Dental, your Prosper emergency dentist, so we can see you as soon as possible. Our flexible scheduling allows us to provide same-day emergency dental care for our patients.
Not sure what constitutes a dental emergency? Read on to learn about common dental emergencies:
Broken, Chipped, and Knocked Out Teeth

Any sudden damage to your teeth, including chips, breaks, cracks, and loss of a permanent tooth, is a dental emergency, especially if you are experiencing pain. While a chip could end up only being a cosmetic fix, it could be accompanied by a crack that you can't see at home. Cracks and breaks allow bacteria to get inside your tooth, which can cause inflammation and infection.

If your tooth gets knocked out, gently handle it by touching only the chewing surface and keep it moist in milk. You can also use a tooth preservation kit or place it between your gums and cheek. Get to our office as soon as you can (but be safe traveling!) since successful reattachment is more likely soon after the injury occurs.

To decrease the risk of mouth injury during sports, athletes of all ages should wear a custom-fitted sports mouthguard.

Pain & Swelling

Oral pain and swelling indicate that something is wrong. You could have untreated tooth decay or an infection. Call us for an urgent appointment so we can find out what is causing your pain and swelling! To manage your discomfort until you see us, try icing your cheeks for 10 minutes on and 10 minutes off.

Are you experiencing pain and tenderness behind your very back teeth? The culprit could be a problem with your wisdom teeth. These teeth often grow crooked, bump into the neighboring tooth roots, and get stuck below the gums. Sometimes wisdom teeth partially emerge but are susceptible to infection and decay because they are hard to keep clean. We can evaluate the alignment of your wisdom teeth to determine whether you'd benefit from wisdom teeth removal in Proper, TX.

Abscess

An abscess is a pocket of pus inside your tooth from a bacterial infection. It often causes a lot of pain. And on the outside of your gums could be a pimple-like bubble. This needs treatment right away to prevent the infection from spreading to other areas of your body.

Damaged Crown, Bridge, or Denture

A lost or broken crown, bridge, or denture creates difficulty with eating and speaking. Call us right away so we can restore your smile and your quality of life!
Emergency Dentist in Prosper, TX
If you have a dental emergency, call 380 Smiles Dental, your Prosper emergency dentist, at (972)-346-0497. We offer same-day emergency appointments so you don't have to wait around for treatment while stressed-out and in pain. In addition, we offer several financial options to further reduce your stress during a dental emergency.