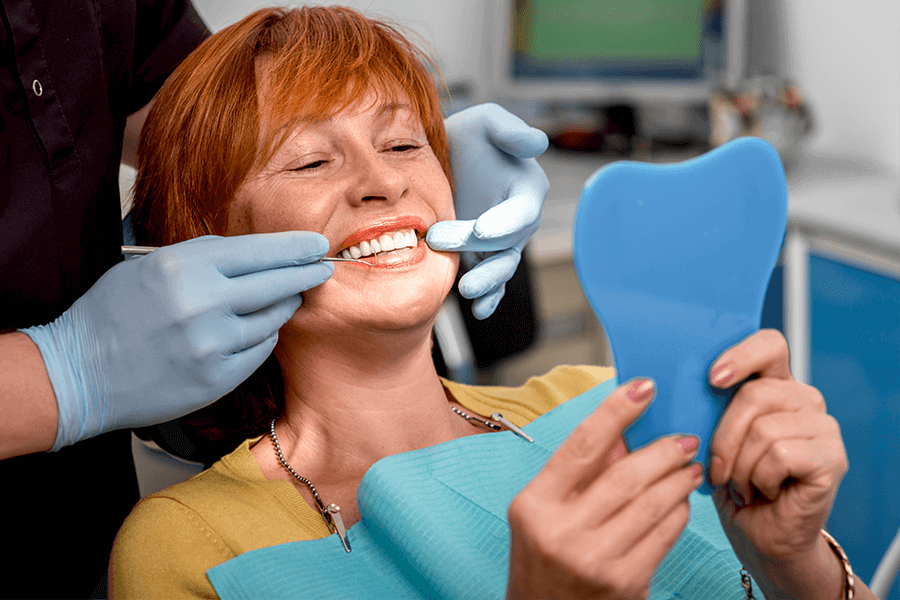 Regular dental exams are important for a variety of reasons. During your dental exam, 380 Smiles Dental evaluates your teeth, gums, and mouth for signs of developing problems like cavities or gum irritation. While far more rare, we're also looking for any signs of oral cancer like lumps, discoloration, or sores. We want you to be aware of some of oral cancer's symptoms, and how you can protect yourself.
Is Oral Cancer Serious?
Around 54,000 Americans are diagnosed with oral cancer each year. While your risk for developing oral cancer goes up after the age of 50, younger people can also get the disease. In fact, scientists are seeing a growing number of young patients develop the disease due to a possible link between HPV and oral cancer.
What Are Common Oral Cancer Symptoms?
Oral cancer symptoms vary from patient to patient. Mouth sores that refuse to heal, red and white patches on the tongue or gums, and lumps on the cheek are all common early warning signs. Other symptoms include shortness of breath, difficulty chewing or swallowing, and persistent mouth pain.
How Can You Protect Yourself From Oral Cancer?
Smokers and tobacco users have the greatest risk of developing oral cancer, but non-smokers can also develop the disease. Experts believe oral cancer has a genetic component, so if someone in your family has had oral cancer in the past, your risk may be greater. You can reduce your risk for getting oral cancer by avoiding alcohol and not using tobacco products. Eating a healthy diet and practicing good dental hygiene is another way to protect yourself.
Preventive Care at 380 Smiles Dental
Like many diseases, early detection and treatment are crucial when it comes to oral cancer. This is why regular visits to the dentist for preventive care are so important. If you believe that you may be at risk or that you are experiencing symptoms, let our team know. To ask us any questions about oral cancer or to schedule your next appointment at our Prosper, TX office, call us today!