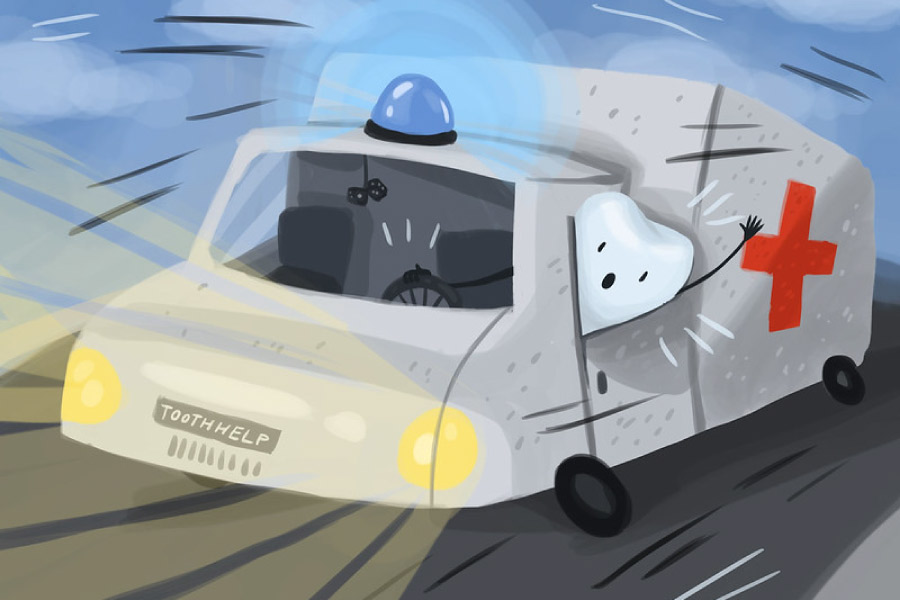 Dental injuries can't be predicted. That's why it's critical to have a game plan if you have a dental emergency. Keep reading to learn more about dental emergencies and what to do if one occurs!
Dental Emergencies That Need Urgent Dental Care
The first thing to do if an injury or a dental issue arises is to assess and see if you need urgent treatment. Here are some of the most common dental emergencies that require immediate attention.
Abscess on Gums
Chronic Tooth Pain
Cracked or Chipped Tooth
Damaged Tooth Restoration
Dental Trauma
Knocked-Out Tooth
Contact An Emergency Dentist Right Away
We recommend keeping 380 Smiles Dental's number in your phone contacts, on your fridge, and in your car at all times. This ensures that if a dental injury occurs, you will have access to a dentist right away and won't have to spend time finding their phone number. When you call, our team will be able to walk you through any steps you may need to take before coming to the office. This guidance could help you save your natural tooth or prevent your dental trouble from becoming a bigger problem.
What To Do When Your Tooth Gets Knocked Out
If your tooth gets knocked out, this is one of the dental injuries that requires a few necessary steps to be taken before you get to the dentist's office. Gently pick up the tooth by the crown (top part) and avoid touching the roots. Lightly rinse off any debris on the tooth. If possible, place it back in the socket. Once it's in the socket, gently bite down on a clean piece of gauze. This will keep it in place while you get to the dentist. If you can't put it back, place the tooth in a cup of milk and transport it with you.
Your Go-To Emergency Dentist in Prosper, TX
At 380 Smiles Dental, we are pleased to provide emergency dental services for the Prosper community. There's always room in our schedule for same day urgent care. We work quickly to alleviate the problem and to get our patients back to enjoying a healthy, pain-free smile. Emergency situations can be really stressful and our compassionate team will help you feel completely comfortable while we take care of your smile. Please contact our office to learn more!